Girl Power - Empowering Girls Worldwide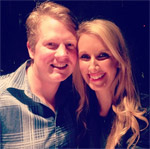 This year's Run Melbourne is now just 5 weeks away and runners of all ages and abilities are currently in training to tackle the 5km run/walk, 10km run or the half-marathon event on Sunday, 27th July.
More...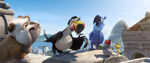 It's a jungle out there for Blu, Jewel and their three kids in Rio 2 after they venture from that magical city into the wilds of the Amazon for a family reunion.
More...
The Air Hogs Elite Helix X4 Stunt Quad Copter performs backflips, barrel rolls and 180° flips at the push of a button!
More...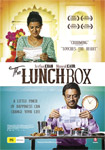 A mistaken delivery in Mumbai's famously efficient lunchbox delivery system connects a young housewife to a stranger in the dusk of his life. They build a fantasy world together through notes in the lunchbox. Gradually, this fantasy threatens to overwhelm their reality. thelunchbox_s.jpg
More...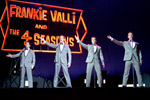 The rise, the tough times and personal clashes, and the ultimate triumph of a group of friends whose music became symbolic of a generation.
More...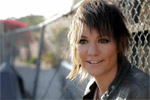 Around The Block is about breaking cycles and building dreams. Set in a contemporary, tough, inner-city precinct, this is a story of revenge and triumph, as a teenage boy is torn between his unexpected love of theatre and the disintegration of his family.
More...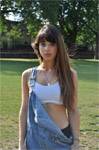 For Foxes, music isn't just a hobby or a passing phase, it's something she's always wanted to do without really realising it. Her uniqueness comes not from stomping about making everyone aware of her – she's been there and done that round Auntie Joan's at Christmas – but from quietly and subtly making you fall in love with her songs.
More...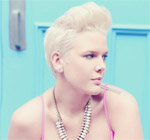 Sharing the state-of-the-art Prismatic stage, Betty Who will appear on the Australian Tour from 7th of November - 28th of November. Betty Who, born Jessica Anne Newham, moved to the United States in 2007 to attend the Interlochen Center for the Arts.
More...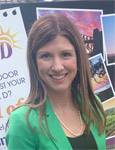 New research indicates Aussie women are overworked and under-sunned, at the detriment to our health. In fact, the majority of females workers (60%) remain completely indoors all day with minimal exposure to sunlight.
More...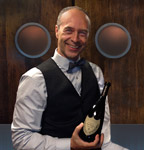 Hazel and Gus are two extraordinary teenagers who share an acerbic wit, a disdain for the conventional, and a love that sweeps them - and us – on an unforgettable journey.
More...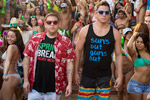 After making their way through high school (twice), big changes are in store for officers Schmidt and Jenko when they go deep undercover at a local college.
More...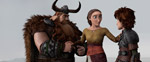 When grown-up responsibilities loom on the horizon, Hiccup and his faithful dragon Toothless take to the skies in search of answers.
More...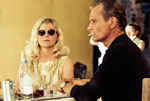 An alluring, mysterious couple draws an unsuspecting young man into a labyrinth of deception and desire in Oscar-nominated writer Hossein Amini's adaptation of Patricia Highsmith's suspenseful romantic thriller.
More...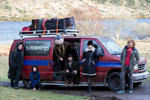 Frank is an offbeat comedy about Jon (Domhnall Gleeson), a wannabe musician who finds himself out of his depth when he joins an avant-garde pop band led by the enigmatic Frank (Michael Fassbender), a musical genius who hides himself inside a large fake head, and his terrifying bandmate Clara (Maggie Gyllenhaal).
More...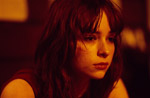 It's a sweltering summer before the final year of school and Billie and Laura share every secret except for Billie's biggest secret - she's crazy in love and sleeping with Laura's boyfriend, Danny.
More...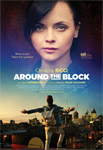 Around The Block is a story about American Dino Chalmers – an edgy and charismatic drama teacher with a passion for Shakespeare. When the opportunity arises for her to work at a school in inner Sydney, she embraces the chance to introduce the magical world of theatre as an alternative to life on the tough streets of Redfern, Sydney, Australia.
More...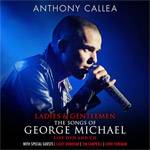 After an amazing sold out show in Melbourne Anthony Callea is set to take the stage again with The Songs of George Michael and will swoon crowds with a catalogue of George Michael classics.
More...
---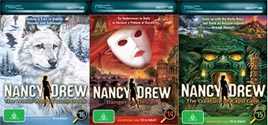 Nancy Drew Free Online Games
Join Nancy Drew in 3 new adventures:
---